Field Guide to the Mosses of the Leslie Park Pool
(w/ Jessica McPherson)
tri-fold field guide
2012
On an invitation from curator Amanda Donnan, I initiated a collaboration with friend and local field botanist Jessica McPherson as part of Project: Lido – a temporary collection of installations in the decommissioned Leslie Park Pool in the Lawrenceville neighborhood of Pittsburgh. After some initial on-site conversations with Amanda and Leslie Pool Collective member Susan Englert, I got the idea that, in the context of several other large-scale sculptural projects that other artists were planning for the pool grounds, it would be intriguing to research and highlight the pool's diminutive bryological communities – patches of moss whose thriving presence is a welcome contrast to the pool's chlorine-scrubbed past.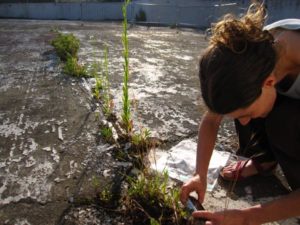 Jessica and I collaborated to designate the moss patches in-situ and to produce a tri-fold brochure detailing the three dominant mosses in the pool: Silver-moss (Bryum argenteum), Redshank (Ceratodon purpureus), and Golden Thread-moss (Leptobryum pyriforme). The brochure includes summary information about moss habitats in urban environments and detailed information about each moss species represented, including microscope photos taken by Jessica. The brochures were available on-site at the pool through the duration of the exhibition, and distributed throughout the neighborhood for free via local businesses. As a nod to my childhood fascination with field guides, I designed the cover of the brochure to mimic the covers of the Golden Guides I had when I was young.
You can download a printable PDF of the brochure here.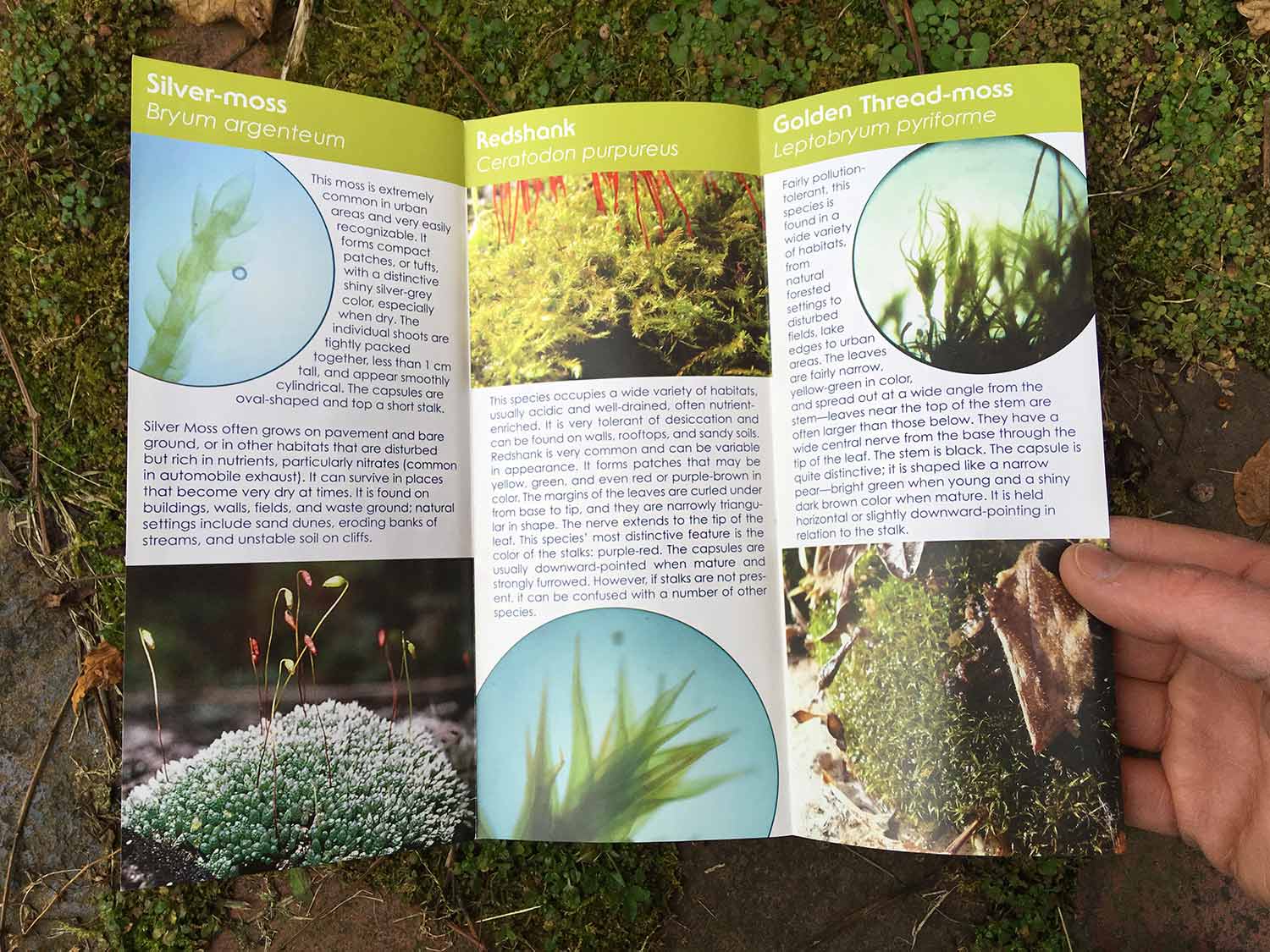 ---
Recommended reading on moss, and general inspirational observations about the microworld that surrounds us: Gathering Moss: A Natural and Cultural History of Mosses, by Robin Wall Kimmerer.